Welcome to SmartTheater
TL;DR? Just go to the App Store or Google play and search for "VR" or "virtual reality" apps
If you want to dive right in, we suggest simply going to the App Store or Google Play and searching "vr" or "virtual reality" and you'll get hundreds of apps... everything from games to virtual field trips, historical simulations, social VR and more. Download one of these and you'll be on your way.
The YouTube app on your smartphone has a massive library of 360 degree videos that you can watch in VR from channels like Discovery, The New York Times, pro sports teams, you name it. Update to the latest version of the YouTube app to be sure it supports VR mode. Just tap the "VR" icon in the lower right next to the 'settings' to split the screen and watch in your headset.
If you're ever searching for something cool to watch in VR, check in with us. We're constantly scoping the interwebs for the latest VR apps, 360 videos, 360 live streams, and virtually every type of VR experience. Our team reviews the best of the best and hooks its up thru SmartTheaterVR.com or on our Instragram, Facebook, Snapchat, and Twitter accounts. Whether you're on Android or iOS we have got you covered!
The magic of VR is that your phone's gyroscope orients the images you're seeing to the direction you're looking! You can look in all directions to see different parts of whatever virtual world you're in! If you're having trouble and need to check if your phone has a gyroscope sensor you can check here.
All VR content you watch on your headset is going to be stereoscopic – a stereo pair of images - that's how you get the illusion of depth in certain VR apps and experiences. Make sure you adjust your SmartTheater's lenses so you're seeing one single, clear image... that will keep your eyes more relaxed and everything more comfortable. Use the lenses adjusters! That's why we gave them to you.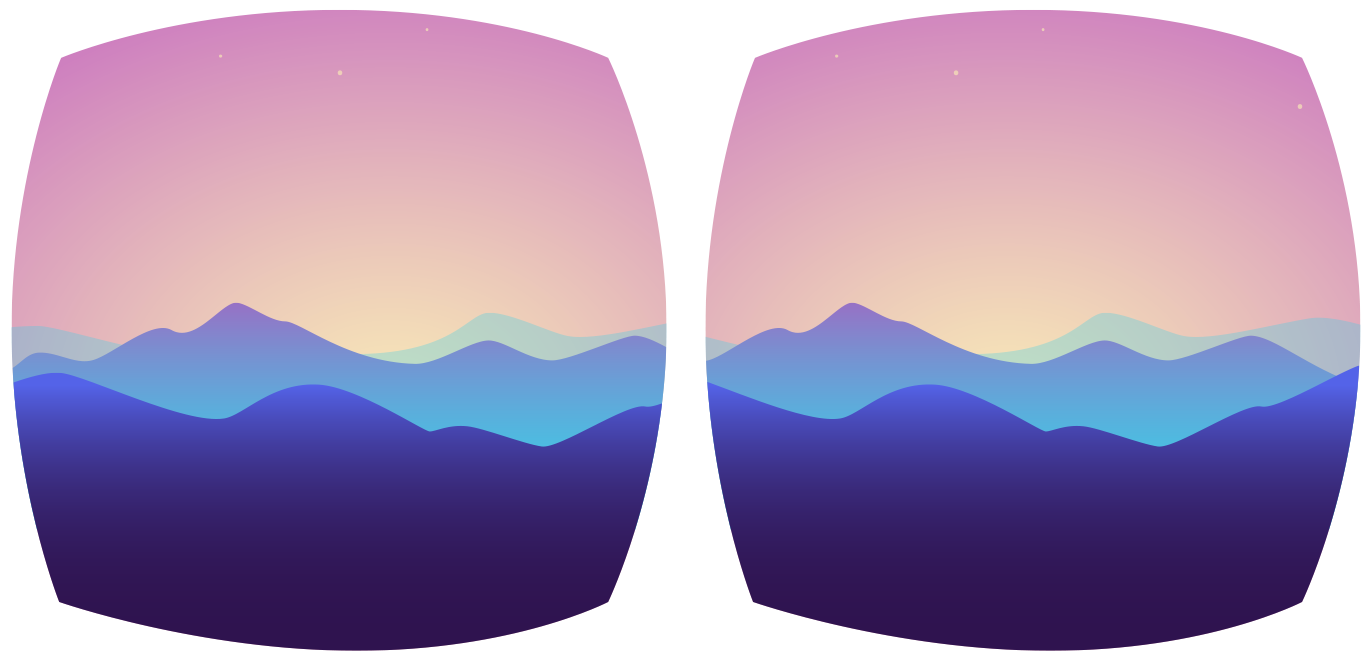 Last but not least, we highly recommend downloading the Google Cardboard app. This app will prompt you to scan the QR code on the bottom of your SmartTheater headset and calibrate it to your phone for optimal viewing.